History
Founding History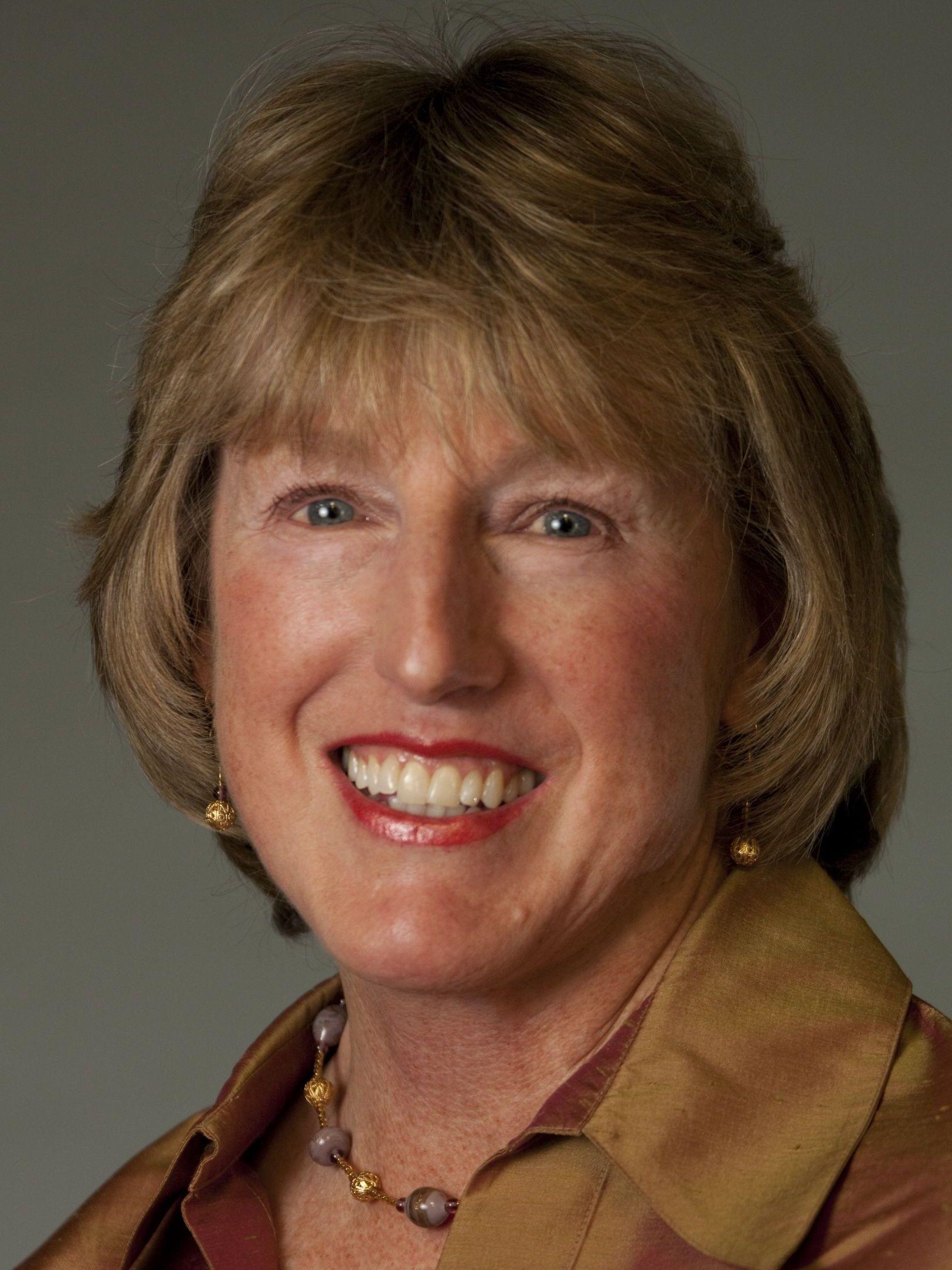 Jill Anderson and Jean Cook founded Opera San Luis Obispo in 1984 under the name Pacific Repertory Opera. A short 10 months later Ms. Cook passed away leaving the company in the capable hands of Ms. Anderson. Over the next 23 years, Ms. Anderson developed the small regional opera company through more than 35 operas. Additionally, Ms. Anderson conducted performances of Rigoletto, Carmen, Elixir of Love, Barber of Seville, Amahl and the Night Visitors, Don Giovanni, La Traviata and Don Pasquale. Ms. Anderson also stage directed Die Fledermaus, Cosi Fan Tutte, Rigoletto, Riders to the Sea, and L'Enfant et les Sortileges. From 1989-90, Ms. Anderson was an Administrative Fellow in the prestigious Opera America training program, serving fellowships at Los Angeles Opera, Skylight Opera Theatre (Milwaukee) and Sarasota Opera (Florida).
As a professional ensemble singer, Ms. Anderson appeared for ten seasons with the San Francisco Opera Chorus, and for six seasons with the Los Angeles Master Chorale. She has appeared as a soloist with local performing arts groups such as the Cuesta Master Chorale (Handel's Dixit Dominus, Stravinsky's Les Noces and Vaughan Williams' Dona Nobis Pacem), the San Luis Obispo Vocal Arts Ensemble (Vivaldi's Gloria and Handel's Messiah), and the San Luis Obispo Mozart Festival (Beethoven's Choral Fantasy, Mozart's Requiem, Britten's Hymn to St. Cecilia).
She holds a Bachelor of Arts degree in Music/Voice from Pomona College, a Master of Music degree in Opera from the University of Southern California, and the Doctor of Musical Arts degree in Vocal Performance from the University of California at Santa Barbara.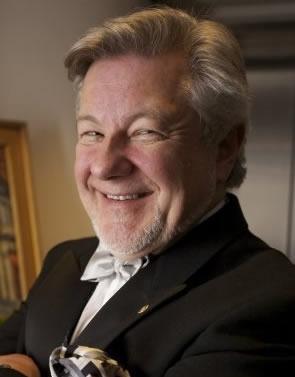 Robert Ashens was the Artistic Director of Opera San Luis Obispo from 2009-2011. He is a distinguished San Francisco-based musician who has conducted to great acclaim in regional opera companies throughout the United States and in many major cities in Europe. He is the co-founder of Opera Oregon and the Johan Strauss Foundation of America.
Ashens also has an extensive career conducting for the ballet and symphony. He concertizes nationally as a solo pianist and chamber ensemble artist, while maintaining coaching studios in San Francisco, Oakland, Corvallis (OR) and Anchorage. During maestro Ashens' tenure as Artistic Director of Opera San Luis Obispo, he conducted productions of Madama Butterfly, La Boheme, Pirates of Penzance, and The Barber of Seville. In the 2010 season, Pacific Repertory Opera formally changed it's name to Opera San Luis Obispo.
Past Operas
Note: "*" denotes a Co-Opera full production partnership between Opera San Luis Obiso and Cal Poly Student Opera Theater Workshop.
2022
Carousel
Richard Rodgers & Oscar Hammerstein II
Conducted by Brian Asher Alhadeff
Directed by Zach Johnson
2019
South Pacific
Richard Rodgers and Oscar Hammerstein II
Conducted by Brian Asher Alhadeff
Directed by Zach Johnson
2018
Oklahoma!
Richard Rodgers and Oscar Hammerstein II
Conducted by Brian Asher Alhadeff
Directed by Edna Garabedian
2017
2016
La Boheme
Giacomo Puccini
Conducted by Brian Asher Alhadeff
Directed by Heather Mathews
30th Anniversary Gala Concert
Multiple Composers
Conducted by Brian Asher Alhadeff
Narrated by Dr. Jill Anderson
2015
Pagliacci
by Ruggiero Leoncavallo
Conducted by Brian Asher Alhadeff
Directed by Heather Mathews
Cavalleria Rusticana
by Pietro Mascagni
Conducted by Brian Asher Alhadeff
Directed by Heather Mathews
The Merry Widow *
by Franz Lehar
Conducted by David Arrivee
Directed by Ross Halper
2014
Aida
by Giuseppe Verdi
Conducted by Brian Asher Alhadeff
Directed by David Witzke
Show Boat
by Jerome Kern and Oscar Hammerstein
Conducted by Brian Asher Alhadeff
Directed by Erik Austin
2013
The Magic Flute *
by W.A. Mozart
Conducted by Brian Asher Alhadeff
Directed by Jack Shouse
Carmen
by Georges Bizet
Conducted by Brian Asher Alhadeff
Directed by Ross Halper
2012
Suor Angelica *
by Giacomo Puccini
Conducted by Brian Asher Alhadeff
Directed by Katherine Arthur
2011
The Yeomen of the Guard
by W.S. Gilbert and Arthur Sullivan
Conducted by Brian Asher Alhadeff
Directed by Eugene J Hutchins
The Barber of Seville
by Gioachino Rossini
Conducted by Robert Ashens
Directed by Ron Luchsinger
2010
La Boheme
by Giacomo Puccini
Conducted by Robert Ashens
Directed by Ron Luchsinger
2009
The Pirates of Penzance
by W.S. Gilbert and Arthur Sullivan
Conducted by Robert Ashens
Directed by Ron Luchsinger
Madama Butterfly
by Giacomo Puccini
Conducted by Robert Ashens
Directed by Ross Halper
2008
The Marriage of Figaro
by W.A. Mozart
Conducted by Thomas Davies
Directed by Ross Halper
Carmen
by Georges Bizet
Conducted by Jill Anderson
Directed by Tanya Kane-Parry
2007
Un Ballo in Maschera
by Giuseppe Verdi
Conducted by Denis Segond
Directed by Amy Axelson
La Traviata
by Giuseppe Verdi
Conducted by Jill Anderson
Directed by David Cox
2006
Hansel & Gretel
by Engelbert Humperdinck
Conducted by David Sloss
Directed by Ross Halper
2005
Don Giovanni
by W.A. Mozart
Conducted by Jill Anderson
Directed by Ross Halper
Tosca
by Giacomo Puccini
Conducted by Mary Chun
Directed by David Cox
2004
Red Cloud
by S. Earle Blakeslee
Conducted by Thomas Davies
Directed by Patricia Heuermann
2003
2002
Cosi Fan Tutte
by W.A. Mozart

2001
Rigoletto
by Giuseppe Verdi

The Merry Widow
by Franz Lehar

2000
Die Fledermaus
by Johann Strauss II

1999
Il Pagliacci
by Ruggero Leoncavallo

Suor Angelica
by Giacomo Puccini

Un Ballo in Maschera
by Giuseppe Verdi

1998
Dido & Aeneas
by Henry Purcell

The Impresario
by W.A. Mozart

Madama Butterfly
by Giacomo Puccini

Fidelio
by Ludwig van Beethoven

1997
La Boheme
by Giacomo Puccini

The Elixir of Love
by Gaetano Donizetti

Amahl & the Night Visitors
by Gian Carlo Menotti

1996
The Barber of Seville
by Gioachino Rossini

1995
The Magic Flute
by W.A. Mozart

Amahl & the Night Visitors
by Gian Carlo Menotti

1994
The Consul
by Gian Carlo Menotti

La Traviata
by Giuseppe Verdi

1993
Don Giovanni
by W.A. Mozart

Gianni Schicchi/Le Villi
by Giacomo Puccini

1992
Cinderella
by Gioachino Rossini

Rigoletto
by Giuseppe Verdi

1991
The Abduction from the Seraglio
by W.A. Mozart

Don Pasquale
by Gaetano Donizetti