Opera Calendar
Below you can find all of our upcoming shows. Check back regularly for news and updates. We look forward to seeing you at the Opera!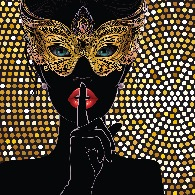 Die Fledermaus by Johann Strauss II
MOTHER'S DAY WEEKEND: May 13 and 14 - Both Performances at 2PM
Opera San Luis Obispo is thrilled to present an entirely new production of Johann Strauss II's comic masterpiece DIE FLEDERMAUS. Sung in English, our newly envisioned production updates the opera to a 1970's themed disco party while transforming Miossi Hall into San Luis Obispo's very own Studio 54!

Make Mother's Day Weekend 2023 a "forever memory" with an afternoon of laughs and tomfoolery set to the most famous melodies and Viennese waltzes of all time. From the team that brought you South Pacific (2019) and Carousel (2022), Stage Director Zach Johnson, Choreographer Drew Silvaggio, and Music Director & Conductor Brian Asher Alhadeff join forces again with an acclaimed cast of singers and dancers alongside the OperaSLO Grand Orchestra and Chorus.
SATURDAY & SUNDAY | May 13 and 14 | BOTH PERFORMANCES 2PM
STAY TUNED & MARK YOUR CALENDARS - TICKETS ON SALE SOON
KEY SPONSORSHIP OPPORTUNITIES STILL AVAILABLE - CALL TODAY TO DISCUSS OPTIONS: (805) 782-7342

About Die Fledermaus:

It's New Year's Eve and Gabe is being forced to go to jail for insulting the head of New York City's Port Authority, however, he decides to evade jail for one night so that he can attend the hottest Disco in Manhattan with his friend Falcon. Gabe tells his wife Alexandra, that he is heading off to jail. However, Falcon has engineered a prank to get revenge on Gabe for playing a similar joke on him in the previous year: unbeknownst to Gabe, Falcon has also invited Alexandra to attend the Disco in disguise! Mistaken identity after mistaken identity leads Gabe to unknowingly seduce his own wife, and in the true spirit of comedy, the hilarious farce ends with a happy ending for all.
Want to know what an Opera San Luis Obispo grand production is like? See our media page to experience a short video from a recent past production!
Read More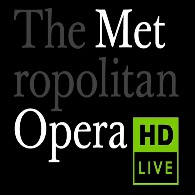 MET Live in HD 2022/23 SEASON
OperaSLO's Special Relationship with the MET Live in HD!
Join long-time OperaSLO Board Member Dr. John Frey in a wonderful course through New York's Metropolitan Opera "Live in HD" broadcast series. Dive deep into the history of each opera and its composer a few days before the opera shows at San Luis Obispo's Downtown Cinema! Each preview course is held at the SLO County Office of Education: 3350 Education Dr, San Luis Obispo, CA 93405 - just across HWY 1 from Cuesta College.
$5 per class. You can also purchase a 125-page spiral-bound course syllabus for $15. Downtown Cinema MET HD tickets sold separately. The Downtown Cinema is located at 888 Marsh St, San Luis Obispo, CA 93401 For specific questions and additional information please contact John Frey at JENFREY@aol.com or by phone at (805) 549-0721. Remaining courses and showings below:
Lohengrin by Wagner
Preview Course = WED. Mar 15 (1 PM)
Downtown Cinema Showing = SAT. Mar 18, 2023
Falstaff by Verdi
Preview Course = WED. Mar 29 (1 PM)
Downtown Cinema Showing = SAT. Apr 1, 2023
Der Rosenkavalier by R. Strauss
Preview Course = WED. Apr 12 (1 PM)
Downtown Cinema Showing = SAT. Apr 15, 2023
Champion by Blanchard
Preview Course = WED. Apr 26 (1 PM)
Downtown Cinema Showing = SAT. Apr 29, 2023
Don Giovanni by Mozart
Preview Course = WED. May 17 (1 PM)
Downtown Cinema Showing = SAT. May 20, 2023
Die Zauberflöte by Mozart
Preview Course = WED. May 31 (1 PM)
Downtown Cinema Showing = SAT. Jun 3, 2023
Read More