The Nutcracker in SLO
Friday, December 8 - 7 pm
Buy Tickets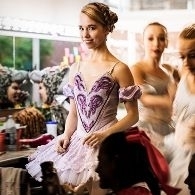 Celebrating its 40th anniversary, Civic Ballet San Luis Obispo's The Nutcracker is one of San Luis Obispo's best loved holiday classics at the PAC! Audiences of all ages will marvel at the magic and wonder of this spectacular, creatively unique production that is both tradition and full of new surprises! Amazing full sets, glorious costumes, professional dancers as well as students from CBSLO's Academy of Dance are accompanied by the Opera San Luis Obispo Grand Orchestra and the San Luis Obispo High School Chorus, conducted by OperaSLO Artistic Director, Brian Asher Alhadeff.
Friday, Dec. 8th at 7 PM
Saturday, Dec. 9th at 2PM and 7PM
Sunday, Dec. 10th at 2 PM

Get tickets at the Performing Arts Center, San Luis Obispo.