Gathering Nuggets from the Golden Age of Broadway
Thursday, May 23, 1pm | Mount Carmel Lutheran Church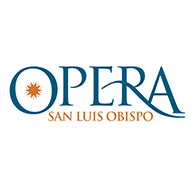 Kiss Me, Kate (1949) - Fiddler on the Roof (1964) - Cabaret (1966) - Pippin (1972)
Musical theater combines music, songs, spoken dialogue and dance. The emotional content of the piece – humor, pathos, love, anger – and the story itself, is communicated through the words, music, movement and technical aspects as an integrated whole. Since the early 20th century, musical theater stage works have generally been called simply, "musicals."
Early in the 20th century, the Princess Theater musicals and other smart shows like Of Thee I Sing were artistic steps forward beyond revues and other frothy entertainments. They led to such groundbreaking works as Show Boat and Oklahoma!. Some of the most famous and iconic musicals through the decades that followed have included West Side Story, The Fantasticks, Hair, A Chorus Line, Les Misérables, The Phantom of the Opera, Rent, The Producers and Wicked.
Each Session meets at the Mt. Carmel Lutheran Church, 1701 Frederick St. SLO, located at the intersection of Hwy 101 and Grand Ave, just off the Freeway.
All sessions run from 1- 4 PM, Thursdays, May 2, 9, 16, 23. Each session includes a video segment from each of the operas and discussion. Participants receive a 49-page course syllabus with bios, synopses and commentary.
The donation is $20 for the entire 4-session course or $7 for a single session. All proceeds go to Support OperaSLO. To register, send a check addressed to: OperaSLO, PO Box 14760, San Luis Obispo, CA 93406

Checks or cash will be accepted at each session. (write "broadway" on the lower left line of the check)
May 2 - Kiss Me, Kate is a musical with music and lyrics by Cole Porter based on Shakespeare's The Taming of the Shrew. It is a play-within-a-musical featuring the conflict on and off-stage between the director, producer, and star of performance of the Shrew, and his leading lady and ex-wife.
May 9 - Fiddler on the Roof is a musical with music by Jerry Bock, lyrics by Sheldon Harnick, and book by Joseph Stein, set in Tsarist Russia in 1905. It is based on Tevye and his Daughters (or Tevye the Milkman and Other Tales) by Sholem Aleichem. The story centers on Tevye, the father of five daughters, and his attempts to maintain his family and Jewish religious traditions while outside influences encroach upon their lives. He must cope both with the strong-willed actions of his three older daughters - each one's choice of husband moves further away from the customs of his faith - and with the edict of the Tsar that evicts the Jews from their village.
May 16 - Cabaret is a musical based on a book written by Christopher Isherwood, music by John Kander and lyrics by Fred Ebb. The 1966 Broadway production became a hit and spawned a 1972 film as well as numerous subsequent productions. It is based on John Van Druten's 1951 play I Am a Camera, which in turn was adapted from the 1939 short novel Goodbye to Berlin by Christopher Isherwood. Set in 1931 Berlin as the Nazis are rising to power, it focuses on nightlife at the seedy Kit Kat Klub and revolves around the 19-year-old English cabaret performer Sally Bowles and her relationship with the young American writer Cliff Bradshaw..
May 23 - Pippin is a musical with music and lyrics by Stephen Schwartz and a book by Roger O. Hirson. Bob Fosse, who directed the original Broadway production, also contributed to the libretto. The musical uses the premise of a mysterious performance troupe, led by a Leading Player, to tell the story of Pippin, a young prince on his search for meaning and significance.
The protagonist, Pippin, and his father, Charlemagne, are characters derived from two real-life individuals of the early Middle Ages, though the plot presents very little historical accuracy regarding either. As of June 2013, the original run of Pippin is the 31st longest-running Broadway show.
For specific questions and additional information please contact John Frey at JENFREY@aol.com or phone 549-0721.