SOLD OUT - A Carousel of Music and Taste!
SUNDAY - September 4, 2022 | 6pm-9pm
Buy Tickets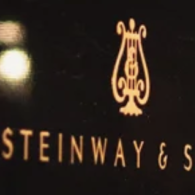 SOLD OUT - Prepare for a multi-sensory experience of beautiful music, delicious food, and elegant wines. Maestro Brian Asher Alhadeff and Libretto have teamed up to present a culinary adventure in opera, Broadway, food, and wine. You'll feel like you're getting a taste of the music scene's inner world sipping a Sangiovese with Crostini Salsiccia Ragù, set against music from Rodgers and Hammerstein's Carousel, in addition to other famous opera and Broadway hits! Pianist Paul Woodring accompanies leading artists in OperaSLO's October production of Carousel! Ticket price is all-inclusive.