Meet Skye Privat - "Nellie" in South Pacific
Thursday, September 26, 2019
Meet Skye Privat, who just finished a residency with PCPA (Pacific Conservatory Theatre) in Santa Maria. She is playing the role of "Nellie" in OperaSLO's South Pacific and shared her thoughts about the role:
I am ecstatic to play this part. It has been a dream role of mine, and I am so grateful to have this opportunity.
I find Nellie so fascinating. On the surface, she seems naïve and a little shallow, but as you look deeper into who she is, you'll find that there is so much more. She is brave, adventurous, romantic and a confident woman of her time.
When asked what brought her to the South Pacific, she says "I wanted to see what the world was like- outside of Little Rock, I mean. And I wanted to meet different kinds of people and see if I like them better." I think that she has this hunger for more, a hunger that a Midwest life hadn't provided her.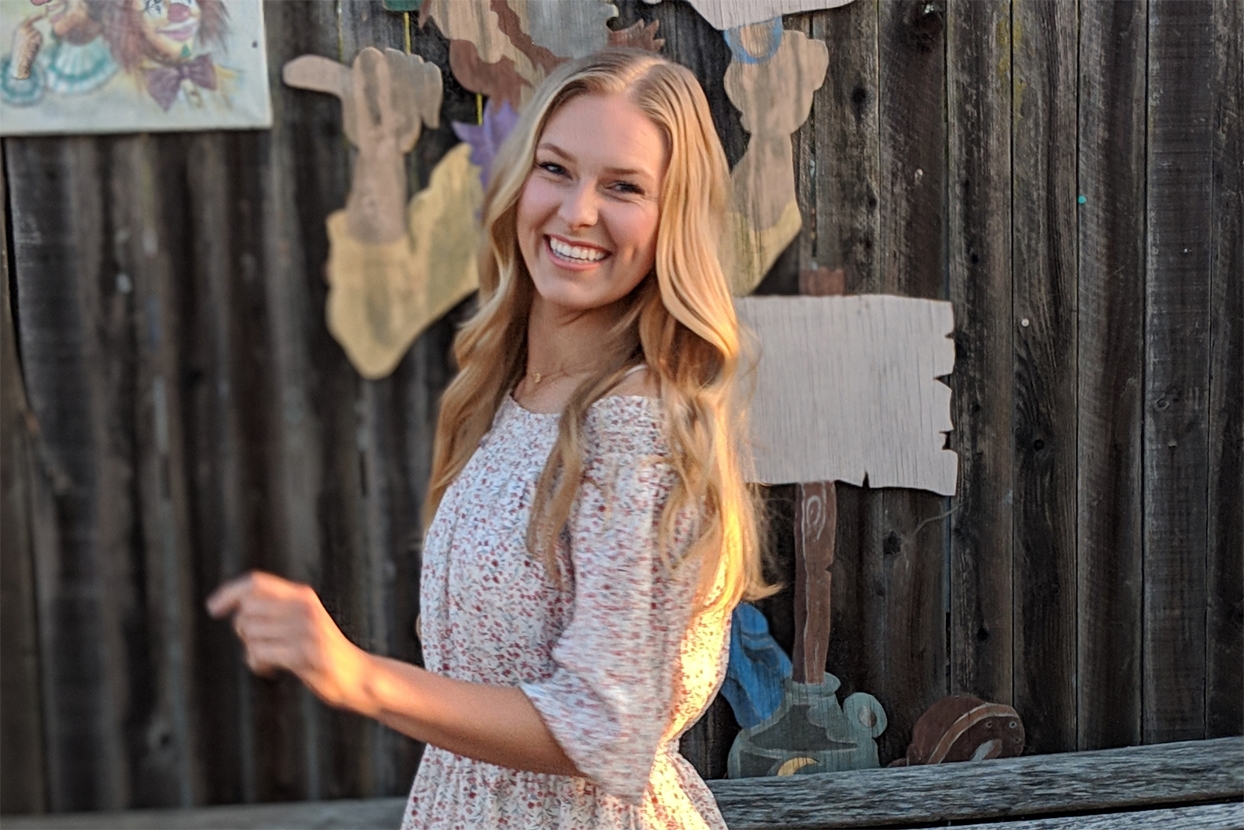 I can completely relate to her. It reminds me of when I was 18 and wanted to get out of my childhood town to find something bigger and meet different kinds of people. I used to bury my nose in National Geographic magazines and dream about going on an archeological dig in the Great Rift Valley or doing the Peace Corps. Although those dreams never became a reality, today, I live life as an actor, stepping into the shoes of others and taking on their circumstances as my own.
How are you preparing for the part?
I have long admired Kelly O'Hara, who played this part in the revival in 2008. I am thrilled that I get to follow in her footsteps and bring this character to life. She played Nellie with such ease, and relatability. I hope that I can bring the same to this production.
I began my research by obsessively listening to the 2008 revival soundtrack, watching the movie, and the revival on DVD. I read James Michener's book "Tales of the South Pacific," the basis of the musical. I have watched countless videos and read articles about life as a nurse and officer in the Navy stationed in the South Pacific during WWII.
I have gone through the text with a fine-tooth comb, trying to learn all I can about her, and her point of view of others. I analyzed the text, trying to figure out what she as a character truly wants, and how she sees the world.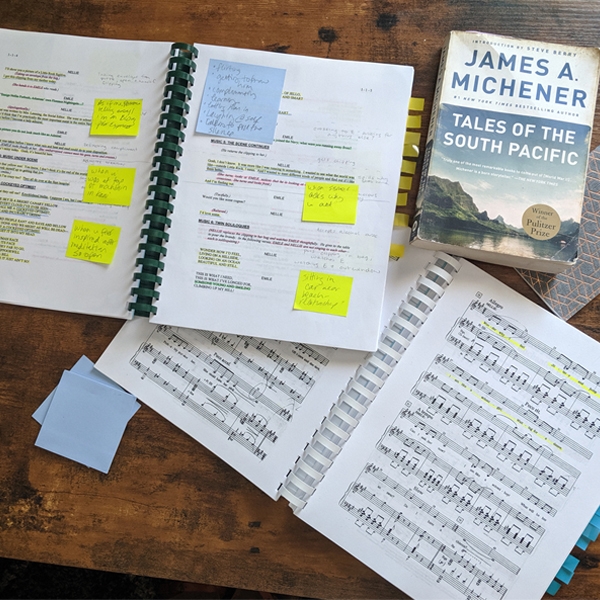 Not to mention learning the music and finding where it wants to live in my body. Just as I think, I'm seeing the light at the end of the tunnel, I get pulled in another direction. The work is endless, but at the end of the day, when we get to rehearsals, all of that work will be there for me and then my body will do the rest.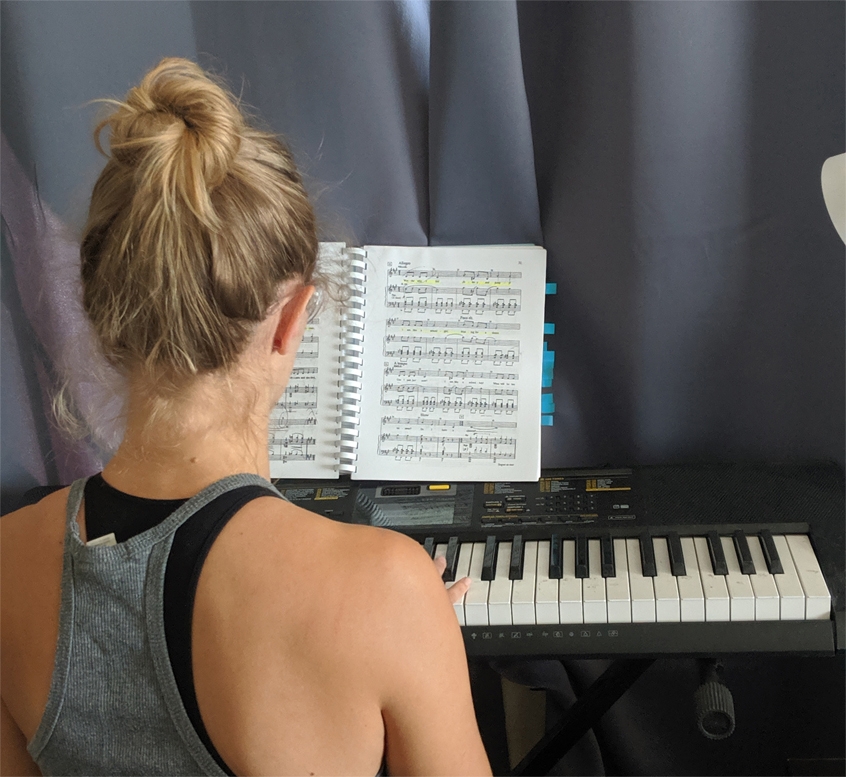 OperaSLO's grand production of Rodgers and Hammerstein's South Pacific is directed by Zach Johnson, choreographed by Drew Silvaggio, and musically directed and conducted by Brian Asher Alhadeff.
South Pacific is Saturday and Sunday, October 12 and 13: both performances at 2pm, at Miossi Hall, Performing Arts Center in San Luis Obispo. A pre-show lecture will be held one hour before curtain at both performances.
Tickets are $29 - $80 and available at pacslo.org or call (805) 756-4849, Mon. – Sat., 12 - 6pm.